The European Commission will be present at the Salon International de l'Agriculture 2023 with an institutional stand under the umbrella 'From Farm to Fork'. The stand will highlight the added value of the EU to ensure sustainable, healthy and quality food to all EU citizens.
Visit the European Commission's stand and test your knowledge about EU agriculture
To discover what the EU does for European agriculture, farmers and consumers, visitors are invited to pass by the stand and take part in quizzes and other interactive activities. Food tastings of EU organic and protected quality products (PDOs, PGIs) will also take place while displays will dive visitors into precision farming and digital agriculture practices.
Where to find us?
Pavilion 1 – stand 1M013.
Check the interactive map
common agricultural policy

Saturday 25 February 2023, 09:00 - Sunday 5 March 2023, 17:00 (CET)

Paris, France
External event
Programme
25 Feb 2023, 09:00 - 12:00 (CET)

Official opening of the fair.

Valérie Drezet-Humez Head of EC REP to Paris

Activity at the EU stand

27 Feb 2023, 12:00 - 12:30 (CET)

Visit of French chefs Michel Roth et Virginie Basselot and Euro Toque France and presentation of GI recipes

28 Feb 2023, 14:15 - 15:15 (CET)

Debate : La pêche illégale, non déclarée et non réglementée

Eric Banel, Directeur général des affaires maritimes, de la pêche et de l'aquaculture ainsi que des représentants de la DG MARE et de l'Agence européenne de contrôle des pêches

15:50 - 16:35 (CET)

Village Semence Poussons le Débat : 'PAC & Farm to fork. Jusqu'où aller sans dégrader l'économie agricole dans le contexte de la crise énergétique ?'

Catherine Geslain-Lanéelle – Director for Strategy and Policy Analysis, DG AGRI

Debates with DG AGRI participation during SIA

2 Mar 2023, 14:55 - 15:20 (CET)

Village Semence, Semence Mag 2 : 'La France a-t-elle les moyens de relancer les protéines végétales ?'

Pierre Bascou – Director for Markets, DG AGRI

Debates with DG AGRI participation during SIA

3 Mar 2023, 11:00 - 12:00 (CET)

Debate on 'Le rôle d'Erasmus dans le secteur agricole'

with Christophe Préault  (Directeur de Toute l'Europe)

Activity at the EU stand
Practical information
When

Saturday 25 February 2023, 09:00 - Sunday 5 March 2023, 17:00 (CET)

Where

Paris Parc des Expositions

Porte de Versailles - 1, Place de la Porte de Versailles, 75015 Paris, France

Languages

French, English

Organisers

Website

Social media links
Description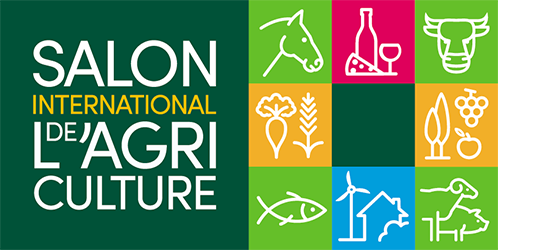 Most of the food we consume every day comes from farms: milk, bread, honey, meat, fruit or vegetables. Therefore, the 22 million farmers and farm workers in the European Union play a fundamental role at the heart of our society. They produce safe and quality food for the 447 million of European citizens, while ensuring food safety and traceability, animal welfare, preserving the environment, lively rural areas and tackling climate change.
The ambition of the European Common Agricultural Policy (CAP) is to support and accompany farmers towards a fairer, greener and a more competitive agri-food sector. The CAP 2023-27 aims at ensuring a fairer distribution of support of income, especially for small and medium-sized family farms and young farmers.